CONNECTING THE PAST TO PRESENT TO FUTURE
The History Educators International Research Network [HEIRNET] conference brings together colleagues from around the world interested in History's civilising, cultural, educational, moral, social, political and citizenship roles.
HEIRNET 2022 includes both live and online strands, see below and the website's four main conference sub-sections Fees and Registration, Conference Submissions – Areas, Themes & Topics: Key Dates & Conference Timetable. Should a resurgence of Covid-19 prevent you from coming to Amsterdam to make a live conference presentation, we can include it in one of the conference's on-line strands.

HEIRNET 2022 invites proposals for presentations from across the conference's 6 Areas with its 23 themes and over 300 separate topics, click the Conference Submissions, Themes and Topics sub-section of the website.
HEIRNET 2022 AMSTERDAM CONFERENCE: Overview
Amsterdam is the perfect cosmopolitan venue for considering HEIRNET 2022's focus on History Education's role in Connecting Past To Present To Future during an era of an international European war as in the Ukraine, pandemics, including Covid-19, Climate Change & Global Warming, all of which have horrendous implications for the future of the world.
Known as the Venice of the North, Amsterdam is a city of canals, flowers and bicycles. Since the 16th century Amsterdam has been a metropolis at the heart of Europe's transformative impact upon the world that still permeates, influences and shapes how we live, work and play, our identities and as such connects past and present with the unfolding future.
Connecting Past to Present to Future makes history relevant to students. This can be a difficult task, because they usually tend to think that history is 'all dead and gone'. Students often fail to see that the only way to make sense of the present and to develop feasible expectations for the future is provided by orientation on the past. Teaching how to connect the past to the present and to the future should therefore be a central concern of history teachers. Relevant history teaching cannot do without these connections rooted in the past. Not only history teaching, but also the decisions and actions of our political masters, as contemporary British history illuminates.
Conference Site – Amsterdam University of Applied Sciences Campus
The images below give an idea of the Amstel campus, Amsterdam UAS conference site in Amsterdam.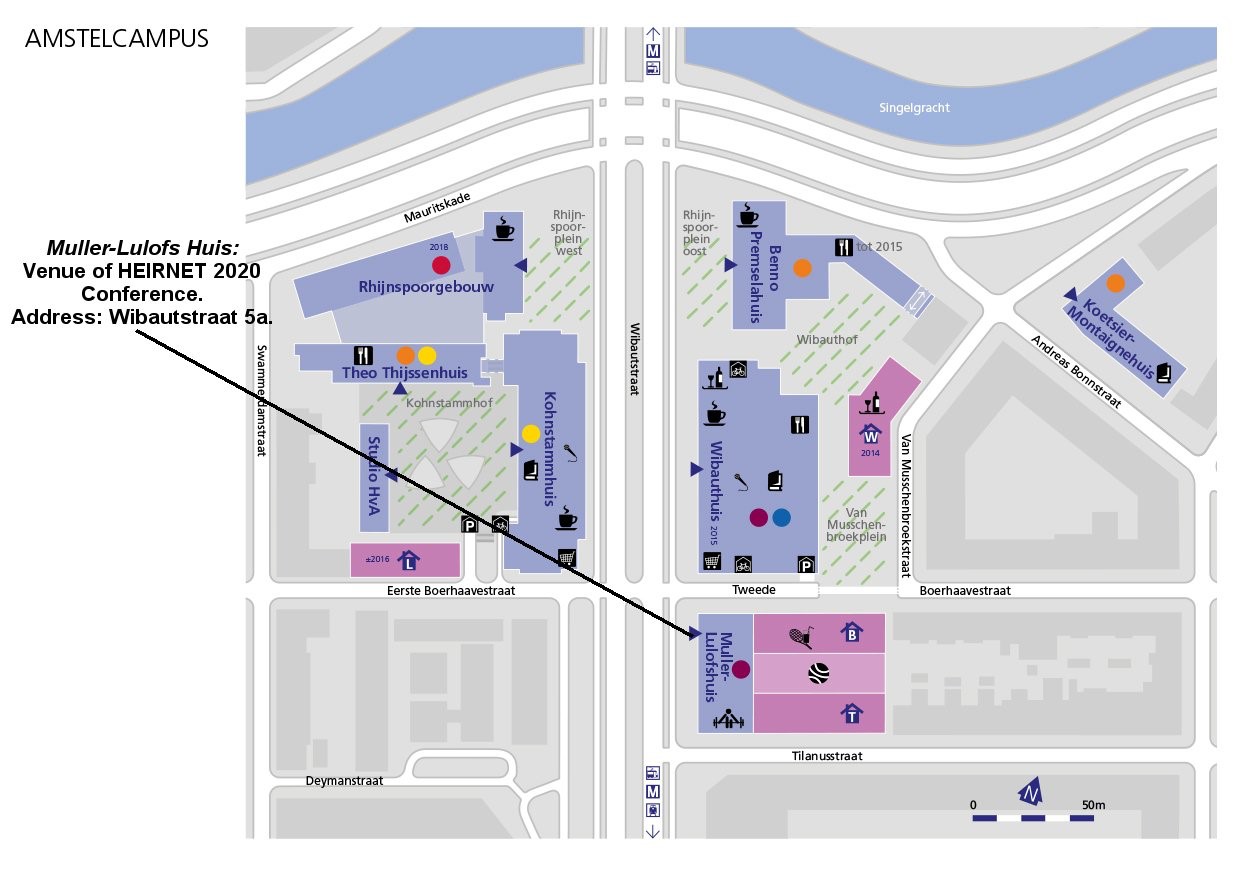 Amsterdam UAS conference site in Amsterdam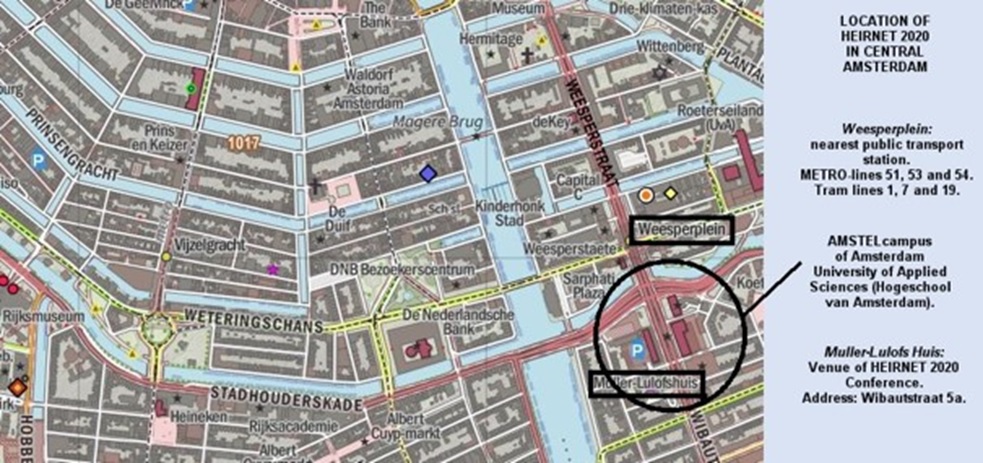 Amsterdam UAS conference site in Amsterdam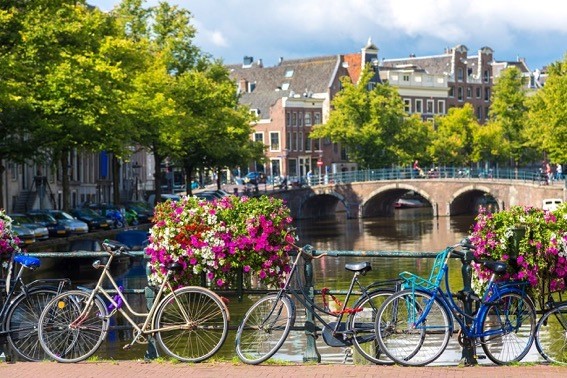 Amsterdam flowers, bicycles and canal image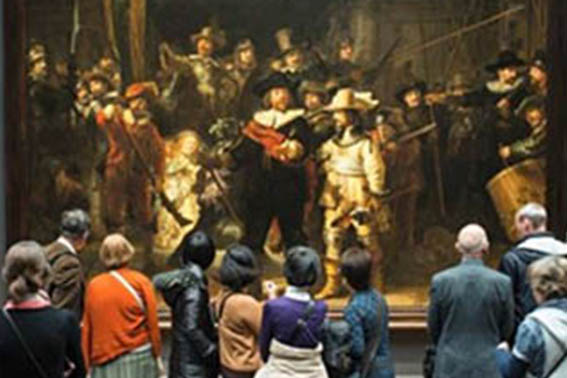 Visitors viewing Rembrandt Picture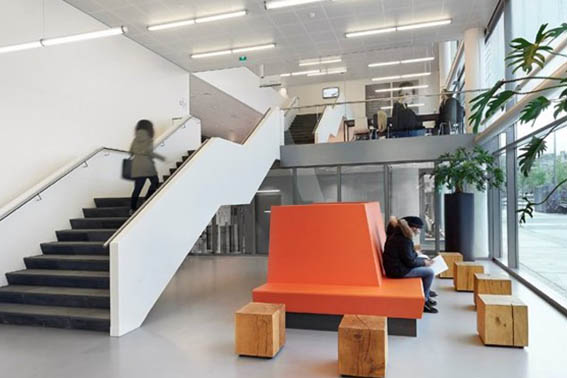 Amsterdam UAS conference reception area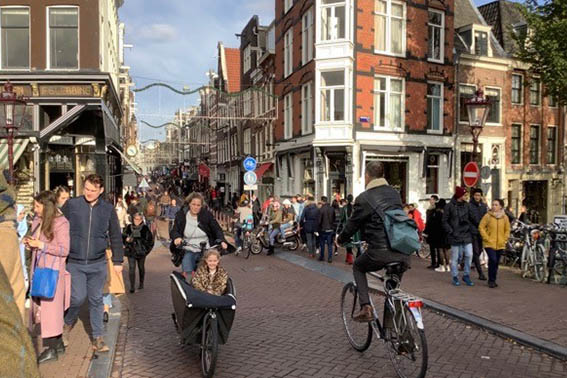 Amsterdam street scene with bicycles 
The conference fee is: £ 300
The student fee is: £ 150
For further information about fees and registration, click on the Fees & Registration link to be taken to the relevant page of the website.
Conference Submissions, Areas, Themes and Topics
Strands, Sessions and Presentations 
Sessions include up to four ninety minute parallel strands.
Strands last for 90 minutes. A strand can include two 45 minute consecutive mini strands.
Please note that delegates can run strands and mini strands on topics and themes of their own choice and manage them as they desire, i.e. they have full control.
Strands can take numerous forms, see Conference Submissions, Areas, Themes and Topics, including:
1.Papers
2.Debates
3.Discussions & Open Meetings
4.Book Presentations
5.Project Presentations
6.Round Tables
7.Seminars
8.Symposia
9.Workshops
Presentations
Paper Strands allow for up to 15 minutes for each paper's delivery with five speakers per strand, 20 minutes with four speakers per strand, 20 minutes with three speakers. The strand chair can organize paper strands as they think fit to give time for discussion and debate.
Debates, Discussions & Open Meetings, Book & Project Presentations, Round tables, Seminar, Symposia and Delegate Created strands
Strands organisers decide upon their own pattern and timing for running their strands, lasting either 45 minutes for a half-strand or 90 minutes for a full strand.
Workshops last 45 or 90 minutes according to the wishes of the presenters. They also organise and manage them as they want.
The Conference Submissions, Themes and Topics  section of the website gives full details of what submitting an abstract involves. It lists the 6 conference areas, their 22 conference themes and 200+ topics and the types of conference strands: papers, posters, round tables, seminars, debates, workshops and delegate proposed themes & topics. On acceptance of your submitted submission with its abstract for presentation at the conference you can register immediately.
To make a submission for the conference, click on the Submit Submission link that takes you to the Conference Submission, Themes and Topics section of the website.
Conference Flyer or Leaflet and the Conference Circular
The HEIRNET 2022 Conference Flyer or leaflet summarises the information about the conference and the range and Type of strands and presentations on offer.
To download the flyer as either a 4 sided A5 leaflet click on the flyer images.
The Conference Circular is the flyer plus full details of the conference's 6 areas, 23 themes and 300+ topics.