Travel to the Conference and Stockholm Information
Introduction
The conference venue is in the centre of Stockholm, see map A.
The local street map, B, of the Globala Gymnasiet's neighbourhood also indicates the main transport links using bus and metro – and the approximate distance in time from Stockholm Airport.
Map C shows the conference site, indicating the conference office, reception area, lecture theatres, and seminar rooms.
For general Stockholm and Sweden information please consult the Dorling Kindersley or similar guides. The Dorling Kindersley [DK] guides are universally available, both online, e.g. Amazon, and in hard copy.
Map A
VENUE: THE GLOBALA GYMNASIET AND CENTRAL STOCKHOLM
Nearest public transport: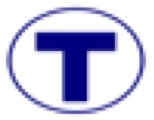 Metro: Zinkensdamm
Bus line: 4
Arlanda Airport: 20 minutes from the city centre by train, 40 by bus.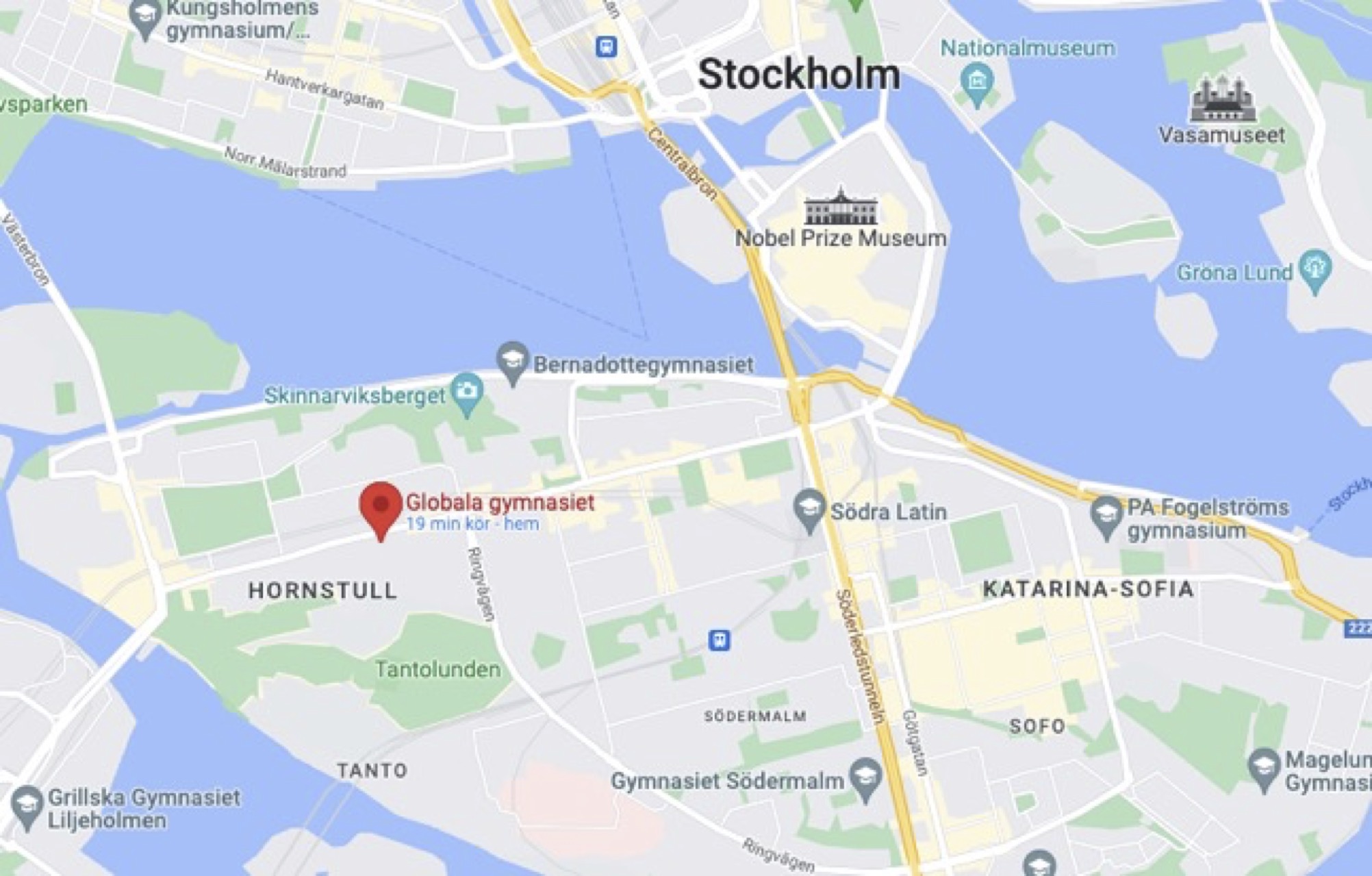 Map B
GLOBALA GYMNASIET VENUE : LOCAL MAP WITH TRAVEL GUIDANCE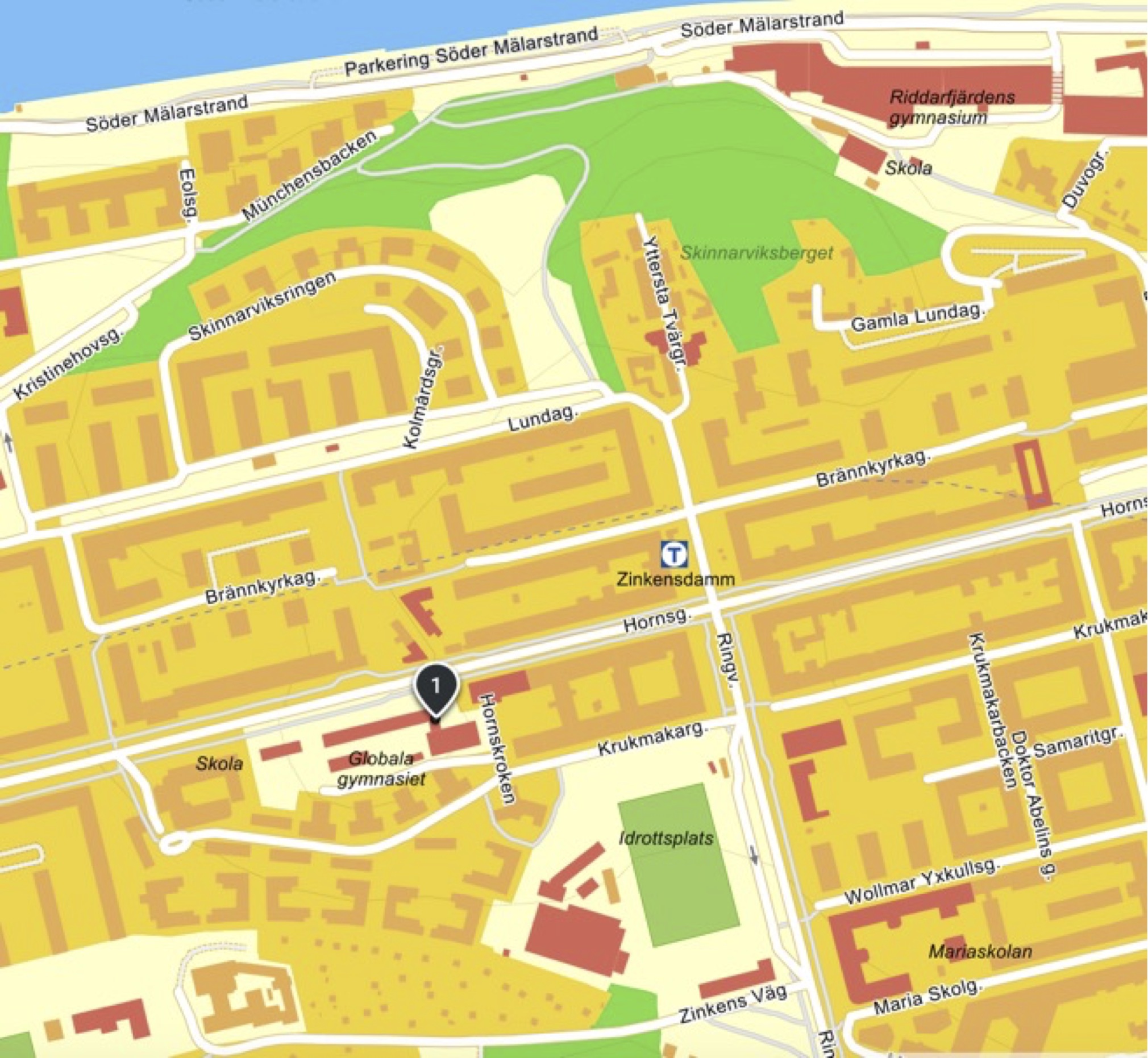 Map C
CONFERENCE SITE PLAN
Detailed plan of Globala Gymnasiet, showing reception, conference office, lecture theatres, seminar rooms and other features STOCKHOLM INFORMATION: DORLING KINDERSLEY [DK] GUIDES
Dorling Kindersley guides are universally available. For Stockholm there are two versions, a full Eyewitness Travel Guide and a Pocket Guide
DK Eyewitness Travel Guide Stockholm
DK Eyewitness Travel Guide Stockholm is a detailed, easy-to-use guide designed to help you get the most from your visit to Stockholm.
The ideal travel companion, full of insider advice on what to see and do, plus detailed itineraries and comprehensive maps for exploring this fascinating city.
Stroll around picturesque Gamla Stan, marvel at a 400-year-old royal warship at the Vasamuseet, or explore the majestic rooms of the Kungliga Slottet (Royal Palace): everything you need to know is clearly laid out within colour-coded chapters. Discover the best of Stockholm with this indispensable travel guide.
Inside DK Eyewitness Travel Guide Stockholm:
– Over 20 colour maps help you navigate with ease
– Simple layout makes it easy to find the information you need
– Comprehensive tours and itineraries of Stockholm, designed for every interest and budget
– Illustrations and floorplans show in detail the Royal Palace (Kungliga Slottet), Moderna Museet, Nationalmuseum, Nordiska museet, Vasamuseet, Skansen, Historiska museet, Drottningholm and more
– Colour photographs of historic buildings, fascinating museums, parks and gardens, picturesque streets, royal palaces and more
– Detailed chapters, with area maps, cover Gamla Stan, the City, Blaiseholmen and Skeppsolmen, and Djurgården
– Historical and cultural context gives you a richer travel experience: discover the festivals that take place throughout the year, and learn about Stockholm's history, art, architecture and more
– Essential travel tips: our expert choices of where to stay, eat, shop and sightsee, plus useful phrases, and transport, visa and health information
ABOUT DK EYEWITNESS TOP 10 STOCKHOLM
The world's bestselling pocket guides
Old world charm, modern architecture and natural beauty in abundance, Stockholm offers something for everyone – think enchanting historic centre, world class museums, a plethora of superlative restaurants and impeccable style.
Make the most of your trip to this ever-evolving city with DK Eyewitness Top 10. Planning is a breeze with our simple lists of ten, covering the very best that Stockholm has to offer and ensuring that you don't miss a thing. Best of all, the pocket-friendly format is light and easily portable; the perfect companion while out and about.
Inside you'll find:
Up-to-date information following the COVID-19 outbreak, insider tips and advice for staying safe
Top 10 lists of Stockholm's must-sees, including Skansen, The Royal Palace, Drottningholm and Historiska Museet
Stockholm's most interesting areas, with the best places for sightseeing, food and drink and shopping
Themed lists, including the best museums, parks, restaurants, bars and much more
Easy-to-follow itineraries, perfect for a day trip, a weekend, or a week
A laminated pull-out map of Stockholm, plus six full-colour area maps
DK Eyewitness Top 10s have been helping travellers to make the most of their breaks since 2002.
Looking for more on Swedish culture, history and attractions?
Try our DK Eyewitness Sweden and DK Eyewitness Stockholm.