HEIRNET 2023 STOCKHOLM CONFERENCE:
WELCOME
The History Educators International Research Network [HEIRNET] conference brings together colleagues from around the world interested in History's civilising, cultural, educational, moral, social, political and citizenship roles.
HEIRNET is a small friendly informal organisation. This year we are delighted that Karlstad University and Stockholm's Globala Gymnasiet are hosting the HEIRNET 2023 conference. The conference allow for maximum participation as it includes both live and pre-recorded MP4 presentations, hopefully with a live Internet link, as well as plenty of time to mix, mingle, socialise and learn.
HEIRNET prides itself on history education playing a crucial role in pupil's developing the essential, existential historical knowledge and understanding of the world they live in with its uncertain present rooted in the living past, the uncertainty that gives HEIRNET 2023 its theme
HISTORY EDUCATION IN TIMES OF UNCERTAINTY
When the world around us is uncertain, historical consciousness is set in motion. We never know what the future holds, but when the present is uncertain the need for historical outlooks becomes pressing. Then, historical knowledge becomes important as it can provide perspectives. However, history can be used to legitimize propaganda and nationalism too.
How the challenges of today – war, climate threats, and economic turbulence – are met depend on how they are historicized. Potentially, this makes history education important and contested, or if unattached possibly irrelevant.
The question is how history education should relate to contemporary uses of the past? Then, what is good history education in times of crisis and uncertainty?
History education can empower pupils and students with the historical perspective, knowledge, understanding and wisdom they need to live and thrive in these uncertain and perilous times.
You are most welcome to join us in Stockholm, Sweden, see maps 1, 2 and 3, for this important discussion in our world of global climate change, pandemic, international conflict and warfare, and the totalitarianism of body and mind.
Map 1
Caption: Northern Europe, showing Sweden and Stockholm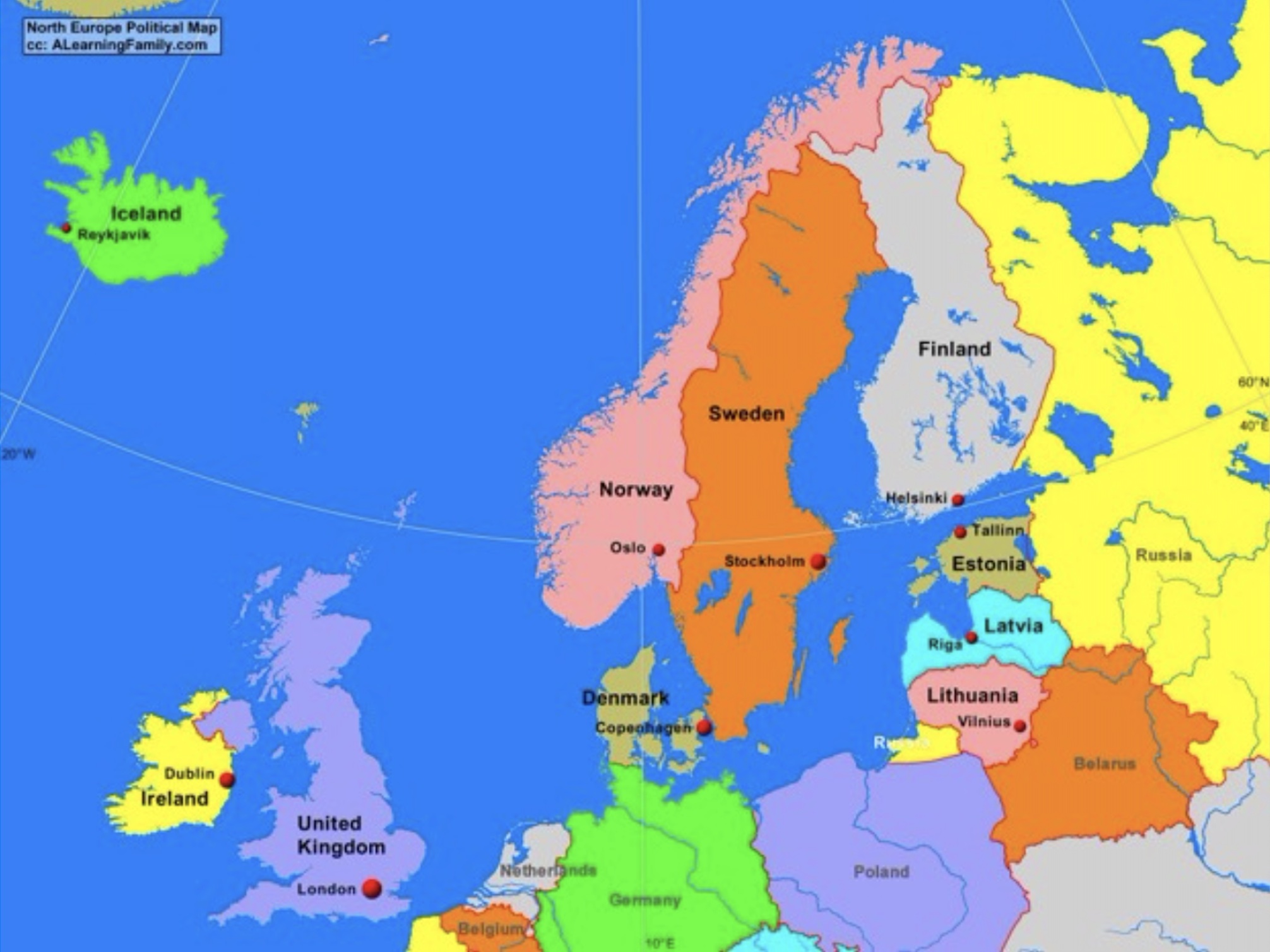 Map 2
Caption: Central Stockholm, showing conference venue, Globala Gymnasiet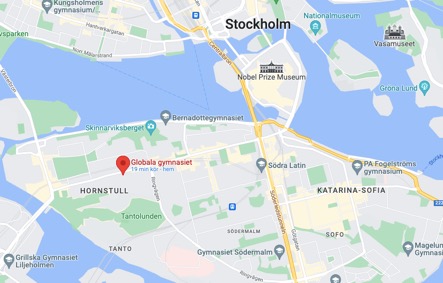 Map 3
Caption: Land and Air Travel to Global Gymnasiet, Hornsgatan 93, Stockholm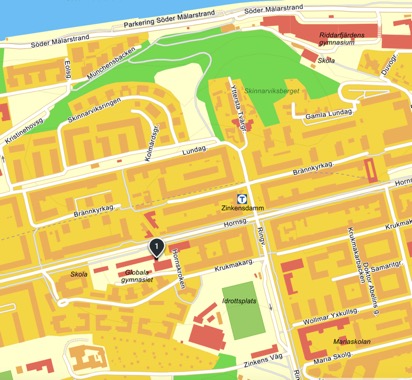 Arlanda Airport is 20 minutes from the city centre by train, 40 by bus Nearest public transport – train, bus and metro:
Metro: Zinkensdamm
Bus line: 4
The HEIRNET 2023 conference invites proposals for presentations from across the conference's 6 Areas with their 24 themes and over 300 separate topics, a schematic network that maps the History Education world. To explore the network, click on the Conference Areas Submissions, Themes and Topics link.
Conference Flyer or Leaflet and the Conference Circular
The HEIRNET 2023 Conference Flyer contains information about the conference including the range and type of sessions, their strands and presentations on offer.
The Conference Circular combines the flyer with full details of the conference's network of 6 areas, 24 themes and 300+ topics.
To download the Flyer as either a 4 sided A4 or a 2 sided A5 leaflet click on the flyer or the conference circular links.
Conference Site – THE GLOBALA GYMNASIET
The Globala Gymnasiet is a modern school campus located in the heart of Stockholm.
The Gymnasiet site plans and photographs give an idea of life on the campus:
HEIRNET is excited to be holding its conference on the intersecting cutting edges of History Education theory, scholarship, research and practice in a working school and its community of pupils, teachers, parents/carers and all others involved and participating in school life, management, culture and recreation.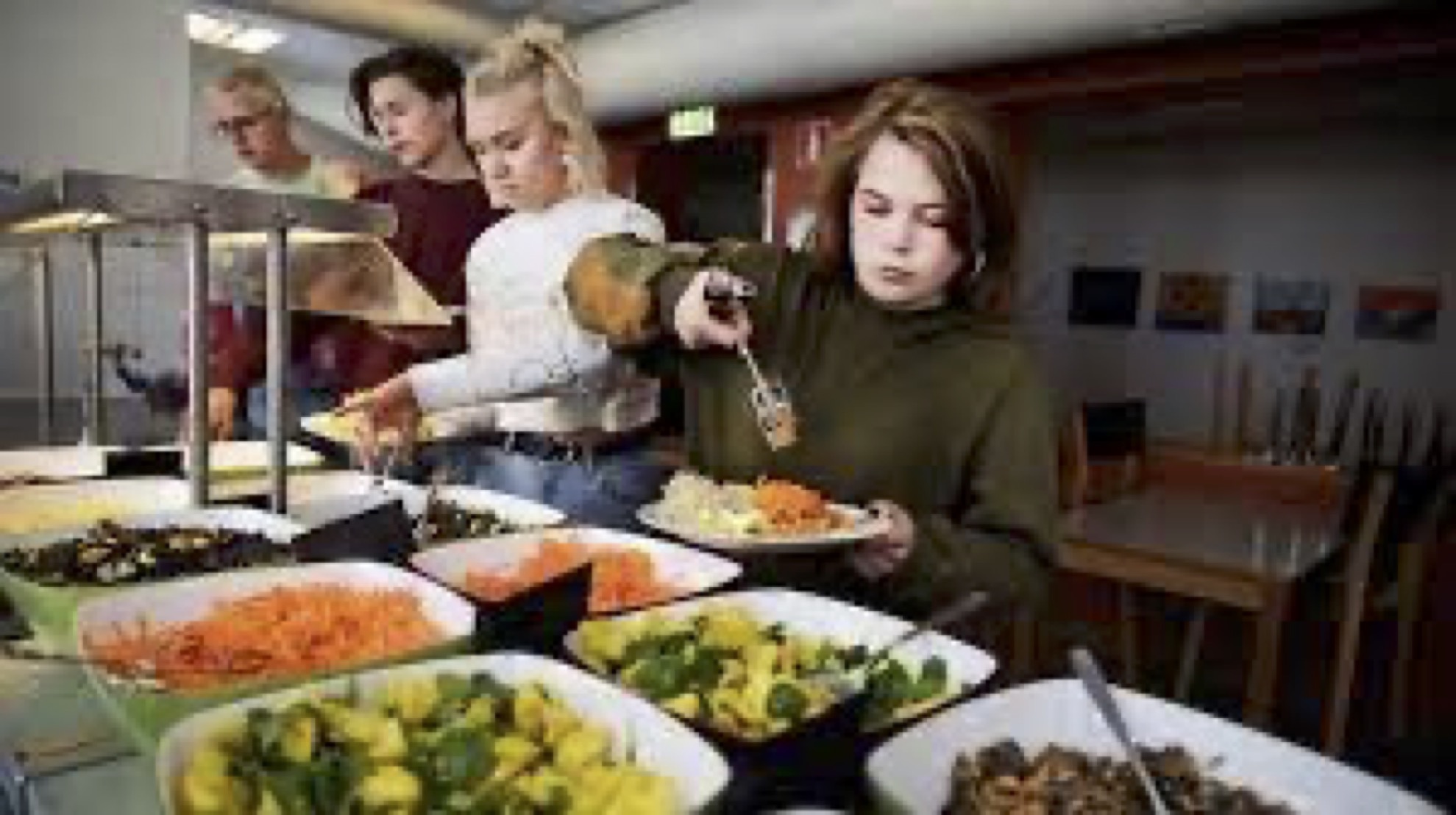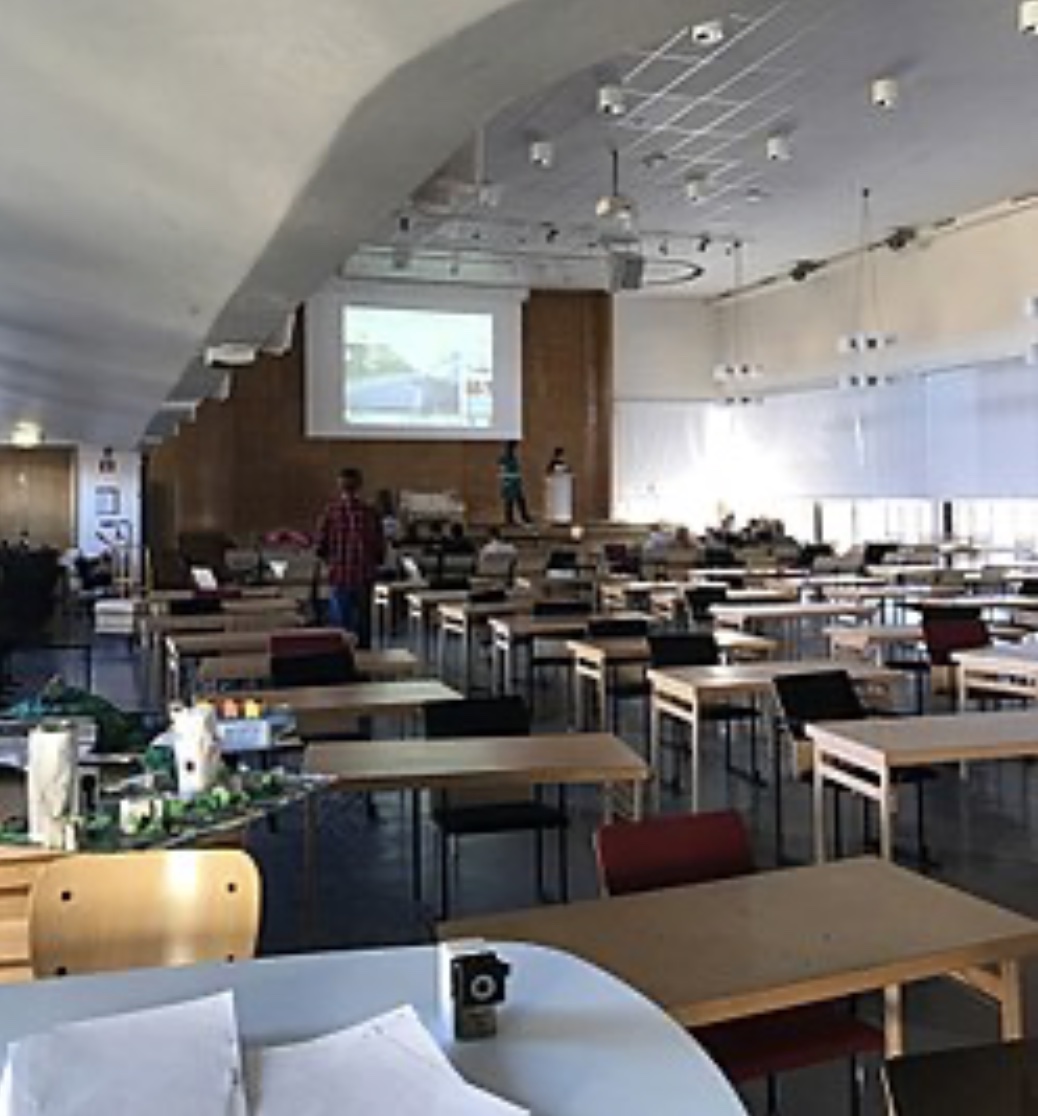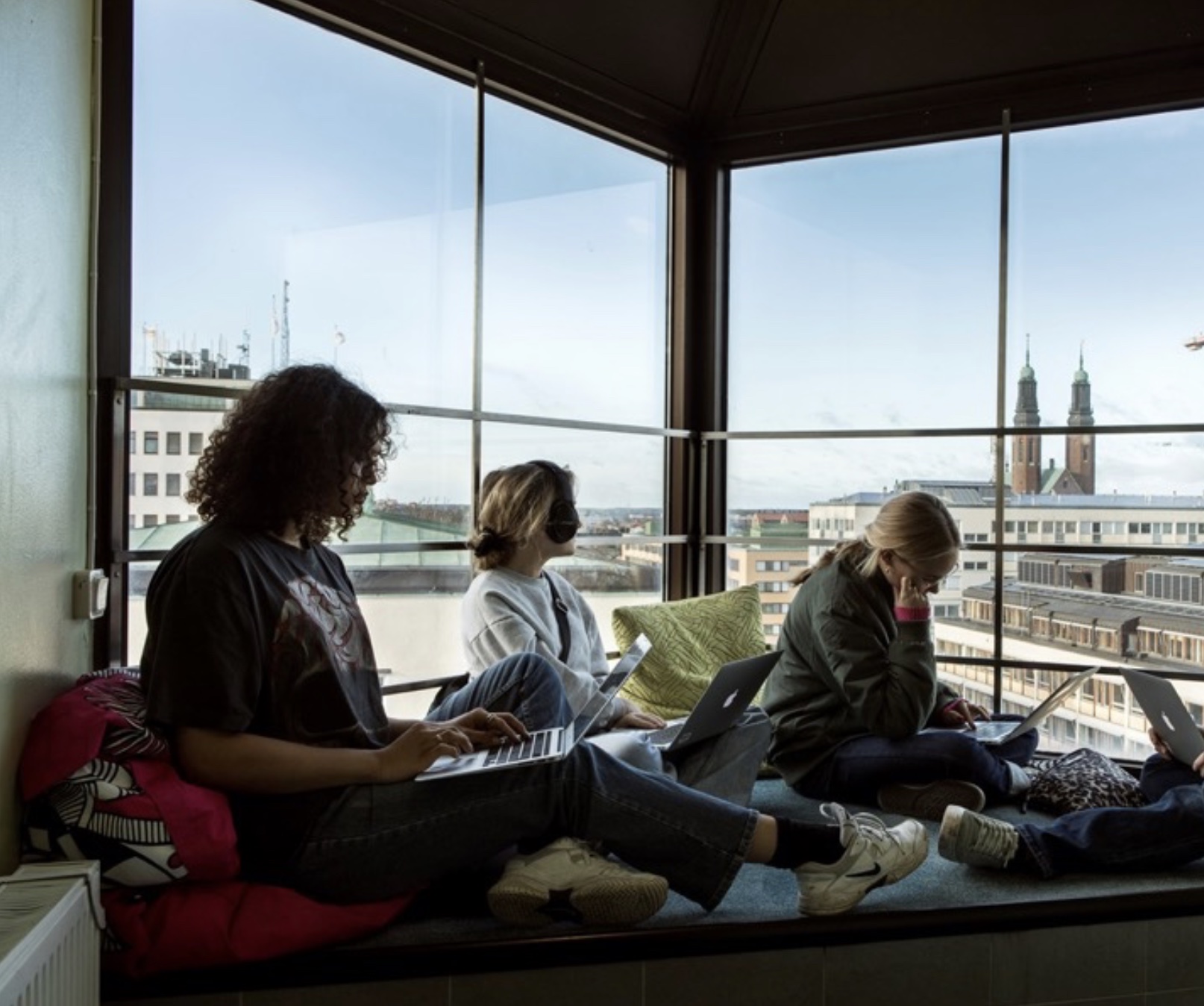 HEIRNET has managed to keep the fees at the level of the past four years, although if prices increase due to factors beyond our control, e.g. Mr Putin and friends, we will be forced to revise them accordingly.
The conference fee is: £ 300
The student fee is: £ 150
The retired fee is: £ 150
For further information about fees and registration, click on the Fees & Registration link to be taken to its sub-section of the website.
CONFERENCE SESSIONS, STRANDS AND PRESENTATIONS
Sessions include up to four ninety minute parallel strands.
Strands last for 90 minutes. A strand can include two 45 minute consecutive mini strands.
For Papers Strands allow for up to
15 minutes for each paper's delivery with five speakers per strand,
20 minutes with four speakers per strand,
20 minutes with three speakers.
The strand chair can organize paper strands as they think fit to give time for discussion and debate.
Strands organisers decide upon their own pattern and timing for running their strands, lasting either 45 minutes for a half-strand or 90 minutes for a full strand.
Presentations
Strand organisation can take many form, including:
| | | | |
| --- | --- | --- | --- |
| 1.Papers | 2.Debates | 3.Discussions & Open Meetings | 4.Book Presentations |
| 5.Project Presentations | 6.Round Tables | 7.Seminars | 8.Symposia |
| 9.Workshops | 10. Delegate Created Strands on topics of their own choice | | |
Workshops last 45 or 90 minutes according to the wishes of the presenters who can organise and manage them as they wish.
CONFERENCE SUBMISSIONS, AREAS, THEMES AND TOPICS
To consult the Sub-Section, click on the link:
The Conference Submissions, Areas, Themes and & Topics sub-section of the website gives full details of what submitting an abstract involves. It lists the 6 conference areas, the 24 conference themes and 300+ topics and the types of conference strands: papers, posters, round tables, seminars, debates, workshops and delegate proposed themes & topics.
On acceptance of your submitted submission with its abstract for presentation at the conference you can register immediately.
To make a submission for the conference, click on the SUBMIT SUBMISSION link that takes you to the Conference Submissions, Areas, Themes and Topics sub-section of the website.