PUBLIC HISTORY, HISTORICAL CULTURE, IDENTITY AND PEDAGOGY
International perspectives on opportunities for critical disciplinary thinking in history
The History Educators International Research Network [HEIRNET] conference brings together colleagues from around the world interested in History's civilising, cultural, educational, moral, social, political and citizenship roles.
Our 17thannual conference meets from Wednesday, 26th August to Friday 28th August 2020 in Amsterdam, a perfect venue for considering its title and 21 themes and their 200+ topics.
The conference invites proposals for presentations from across a wide range of themes and topics which you can find in the
Abstract Submissions, Themes and Topics section of the website.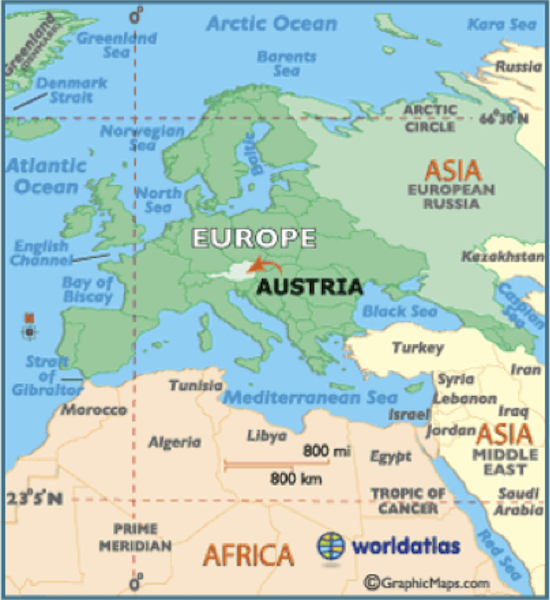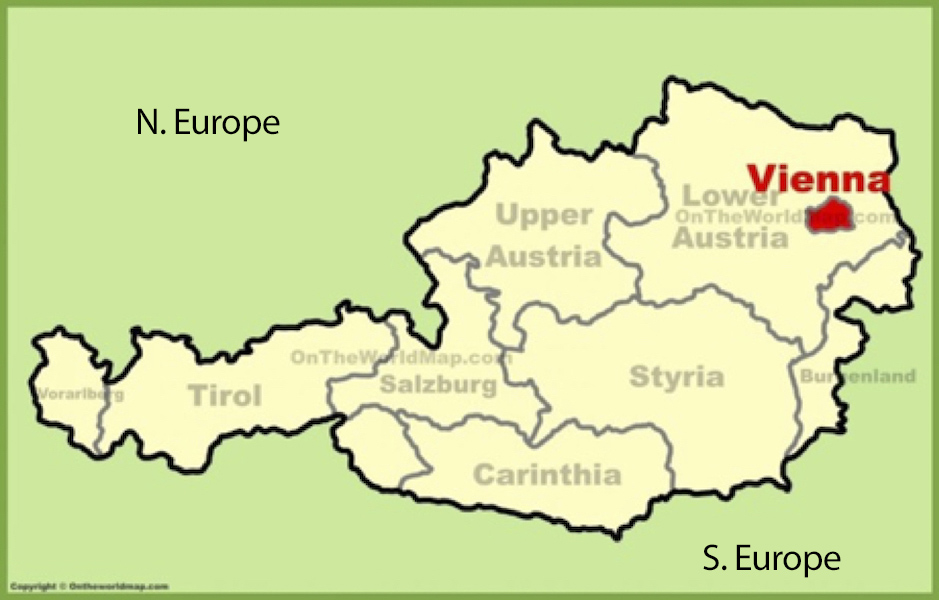 HEIRNET 2020 Conference – Overview
Fascism, Communism and Liberalism were locked in a deadly struggle from 1918 to 1945. 1945 saw the defeat of European and Asiatic Fascism. From 1945-89 Communism and Liberalism were bitter enemies during the 'Cold War'. The tumultuous events of 1989-92 witnessed the collapse of the Communist threat with the disintegration of Soviet communism's Russian empire and China's adoption of communism with a capitalist face.
The HEIRNET conference's title reflects the post 1900s resurgent threat to Liberalism from Populism – a hallmark of nationalistic, sectarian, discriminatory and extremist 'dictatorships of the proletariat', no more so than in their 21st century Trumpite and Putinesque mutations. Populist educational policies and nationalistic history curricula are often ideologically and religiously rooted within bigoted, xenophobic, misogynistic, jingoistic, extremist and racist perspectives that are dismissive of Liberal democratic principles and policies.
Crucial in the struggle between Populism and Liberalism is digital age Public History and Historical Culture that influence and shape collective and individual consciousness and Identity. Public History and Historical Culture are extremely vulnerable to Populist extremism that the mass media fuels and proselytizes. Educationally Populism stresses assimilation of an historical master narrative, a canon, of dogmatic, unquestioned, uncontestable patriotic factual historical knowledge that shapes pupils' assimilation of national Identity, loyalty and commitment.  An antidote to populist historical 'fake news' is a Liberal Pedagogy of critical disciplinary thinking grounded in history as anacademic discipline of enquiry. Such open-minded pedagogy has at its heart:
questioning and investigation;

the discovery, processing and analysis of sources, their provenance and evidence in relation to the investigation;

discussion, debate, logical thinking, speculation and the informed imagination;

the framing and testing of hypotheses against the evidence enabling;

the construction of evidentially based conclusions;

the communication of historical knowledge and understanding using appropriate genres.
As such, Liberal pedagogy helps empower citizens to challenge Populist autocracy from the perspective of informed scepticism.
Conference Site – Amsterdam University of Applied Sciences Campus
Click on the Conference Campus link for information about the conference campus, lecture theatres and seminar rooms and links about the rest of the University of Vienna.
The images below give an idea of the campus, Vienna University and Vienna.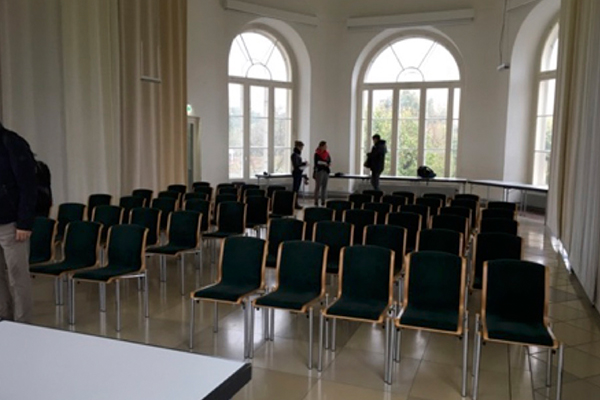 The Old Chapel conference lecture theatre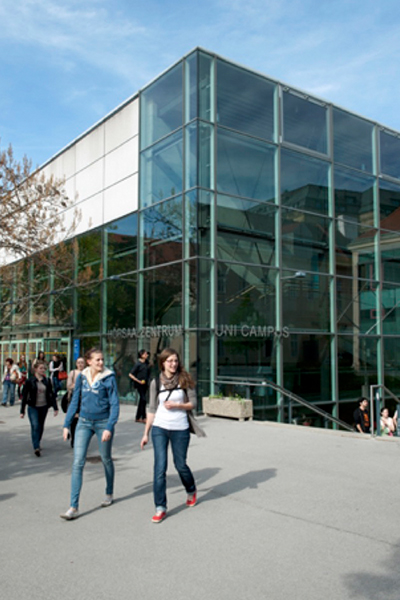 University of Vienna Campus and Students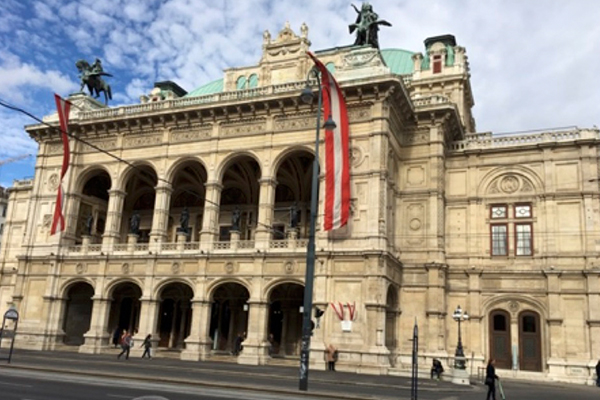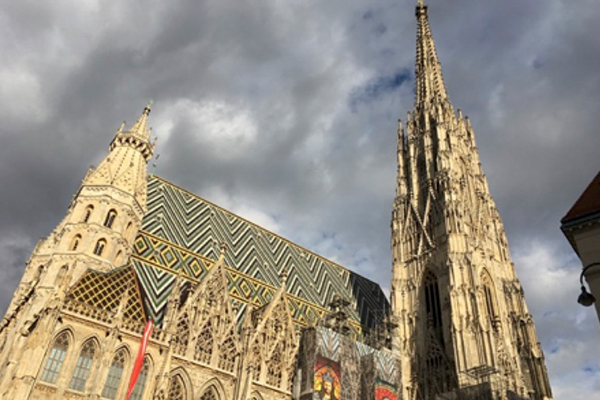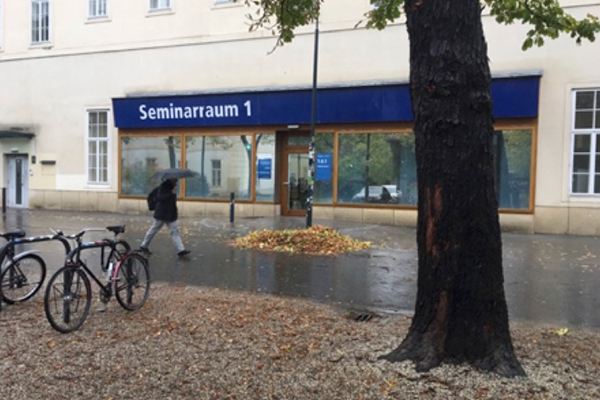 Seminar room and Campus Square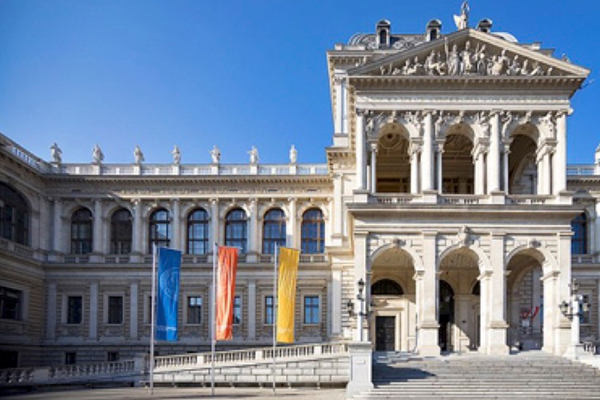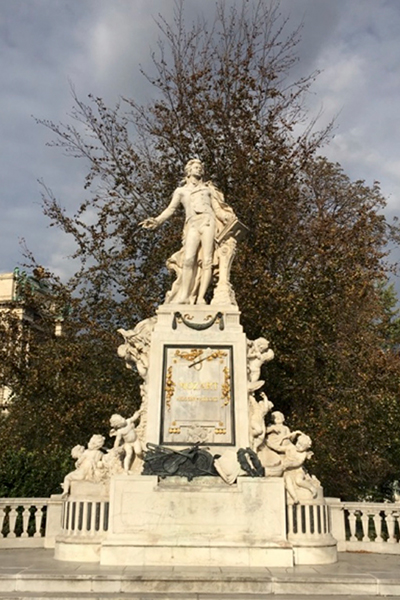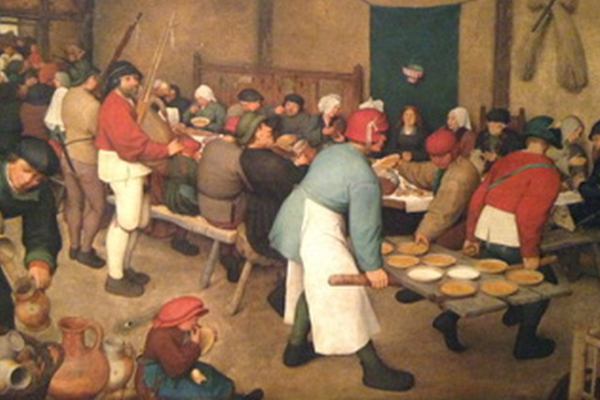 HEIRNET Conference Dinner
The conference fee is: £ 300
The student fee is: £ 150
For further information, consult the Fees & Registration section of the website.
To Register for the 2019 Conference, click on the Registration link to be taken to the Fees and Registration page of the website.
When registered, you can click on the already registered link to amend or view your registration:
Abstract Submissions, Themes and Topics
Strands, Sessions and Presentations 
Strands The conference will have up to four parallel strands.
Sessions last for 90 minutes. Please note that delegates can run sessions on topics and themes of their own choice and manage them as they desire, i.e. they have full control.
Sessions can take eight forms:
| | | | |
| --- | --- | --- | --- |
| Papers | Debates | Discussions & Open Meetings | Book & 
Project Presentations |
| Round Tables | Seminars | Symposia | Workshops |
Presentations
Paper Sessions allow for up to 15 minutes for each paper's delivery with five speakers per session, 20 minutes with four. Speakers and the session chair can organize paper sessions as they think fit to give time for discussion and debate.
Debates, Discussions & Open Meetings, Book & Project Presentations, Round tables, Seminar, Symposia and Delegate Created sessions
Sessions organisers decide upon their own pattern and timing for running their sessions,  lasting either 45 minutes for a half-session or 90 minutes for a full session.
Workshops last 45 or 90 minutes according to the wishes of the presenters. They also organise and manage them as they want.
The Abstract Submissions, Themes and Topics section of the website gives full details of what submitting an abstract involves. The section lists the 20 conference themes and their topics and the types of conference sessions:  papers, posters, round tables, seminars, debates, workshops and delegate proposed themes & topics. On acceptance of your submitted abstract for presentation at the conference you  can register immediately.
To make a submission for the conference, click on the Submit Abstract link that takes you to the Abstract Submission, Themes and Topics section of the website:
Conference Flyer or Leaflet and the Conference Circular
The HEIRNET 2020 Conference Flyer or leaflet summarizes the information about HEIRNET 2020, and the full range and types of conference sessions.
To download the flyer as either a 2 or 4 sided leaflet click on the flyer images.
The Conference Circular is the flyer plus full details of the conference's 5 areas, 21 themes and 200 topics.
To download the circular, click on the image below:
Key Dates – for full details on Key Dates & Conference Timetable click here.
30th November 2018
Registration opens for attendance at the conference and submission of proposals and abstracts for conference presentation.
1st July 2019
Closing date for submission of proposals with their abstracts for presentations at the conference
5th July 2019
Final date of notification of acceptance of proposals with automatic registration for those who have not already registered.
19th August 2019
Deadline for registration of all other delegates NOT making presentations at the conference.
2nd-4th September 2019: The conference
Conference opens at 11.00 Monday, 2nd September
Paper sessions close at 13.00 Wednesday, 4th September
30 November 2019
Submission of papers for publication in the History Education Research Journal [HERJ]
HEIRNET 2019 Acknowledgements
HEIRNET would like to to thank the following: